Get Organized!
Fall is approaching, the block parties are over, and the kids are back i

 school. As the weather gets cooler, thoughts turn to the busy lives we all lead. The library is the place to get hints and tips on how to make things easier both personally and professionally. Time management, clutter control, and storage suggestions can all be found in the following books:
To check the Online Public Access Catalog for the current availability of these books, please click here. Once you have gotten into the catalog, limit your search to the East Meadow location.

CLUTTER CONTROL
Adler, Bill. Outwitting Clutter.
Aslett, Don. For Packrats Only: How to Clean up, Clear out and Dejunk your life forever.

Aslett, Don. Lose 200 Lbs. this Weekend.
Nelson, Mike. Stop Clutter from Stealing Your Life: Discover why you Clutter and how to Stop.

STORAGE
Anthony, Paul. Home Storage Projects: Creative Solutions for Every Room in the House.
Bouknight, Joanne. Taunton's Home Storage Idea Book.
Bridgewater, Alan. Building Shelves in a Weekend.
Hirst, Kasha. Storage: Simple Solutions for the Home.
Mackenzie, Dave. Space-Saving Furniture Projects for the Home.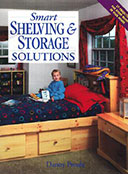 Proulx, Danny. Smart Shelving and Storage Solutions.
Sunset Complete Home Storage.
Walter, Dawna. Organized Living: Clutter-Clearing Strategies and Creative Storage Solutions.

TIME MANAGEMENT
Aslett, Don. How to Handle 1,000 Things at Once.
Davenport, Liz. Order from Chaos: A 6-Step Plan for Organizing Yourself, Your

Office and Your Life.
Lockwood, Georgene. Complete Idiot's Guide to Organizing Your Life.
Mayer, Jeffrey. Time Management for Dummies.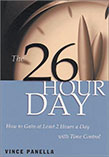 Panella, Vince. The 26 Hour Day: How to Gain at Least 2 Hours a Day with Time Control.
 Taylor-Hugh, Deborah. A Simple Choice: A Practical Guide for Saving Your Time, Money, and Sanity.
Tracy, Brian. Eat that Frog!: 21 Great Ways to Stop Procrastinating and Get More Done in Less Time.

Compiled by Donna Ballard
Designed by Christina Crocker
Contact our Reader Services Department at readers@eastmeadow.info.