Suggested Travel Books

 If you need to escape the next snowstorm, it's time to check out the library's travel section.  Our new travel books feature the sunny climates of Florida, California, Arizona, and the Islands.  Both arm-chair travelers and adventure-seekers will find their winter getaways here!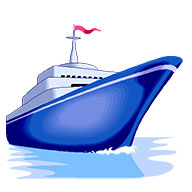 Disneyworld with Kids by Jay Fenster
Bermuda Alive! by Harriet Greenberg
Adventure guide to the Bahamas by Blair Howard
Hidden Tahiti and French Polynesia by Robert Kay
Ulysses Guide to Las Vegas by Alain Legault
Best Places – Southern California by Erika Lenkert
Santa Fe-Taos Handbook by Stephen Metzger
Orlando's Other Theme Parks by Kelly Monaghan
Florida Beaches by Parke Puterbaugh
Insiders' Guide to Phoenix and the Valley of the Sun by Deborah Ross
Undiscovered Islands of the Caribbean by Burl Willes
Contact our Reader Services Department at readers@eastmeadow.info.