Edgar Allen Poe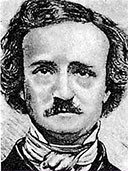 Master of the Macabre
Let us investigate this pioneer of the detective story, modern science fiction, and the horror story with a look at some resources about his life and his writings. Nevermore will you think of Poe in the same way again.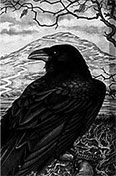 SELECTED WORKS
NOVELS
Narrative of A. Gordon Pym
SHORT FICTION
The Assignation
The Balloon-Hoax
Berenice
The Black Cat
The Cask of Amontillado
A Descent into the Maelström
The Facts in the Case of M. Valdemar
The Fall of the House of Usher
The Gold-Bug
Ligeia
The Masque of the Red Death
The Murders in the Rue Morgue
Never Bet the Devil Your Head
The Oblong Box
The Oval Portrait
The Pit and the Pendulum
The Power of Words
The Premature Burial
The Purloined Letter
Silence: A Fable
The System of Dr. Tarr and Professor Fether
The Tell-Tale Heart
William Wilson
POEMS
Annabel Lee
The Bells
The Coliseum
The Conqueror Worm
The Doomed City
Eldorado
An Enigma
The Haunted Place
Hymn
Lenore
The Raven
Sonnet: To Science
Ulalume – A Ballad
To check the Online Public Access Catalog for the current availability of these books, please click here. Once you have gotten into the catalog, limit your search to the East Meadow location.

BIOGRAPHY
Meyers, Jeffery. Edgar Allan Poe: His Life and Legacy.
Silverman, Kenneth. Edgar A. Poe: Mournful and Never-ending Remembrance.
Symons, Julian. The Tell-tale Heart: The Life and Works of Edgar Allan Poe.
Walsh, John Evangelist. Midnight Dreary: The Mysterious Death of Edgar Allan Poe.
Winwar, Frances. The Haunted Palace: A Life of Edgar Allan Poe.

CRITICISM
Bonaparte, Marie, Princess. The Life and Works of Edgar Allan Poe, a Psycho-analytic Interpretation.
Critical essays on Edgar Allan Poe.
Edgar Allan Poe: Comprehensive Research and Study Guide.
Halliburton, David. Edgar Allan Poe: A Phenomenological View.
Hoffman, Daniel. Poe Poe Poe Poe Poe Poe Poe.
Magistrale, Tony. Poe's Children: Connections Between Tales of Terror and Detection.
Woodson, Thomas. Twentieth Century Interpretations of The Fall of the House of Usher: A Collection of Critical Essays.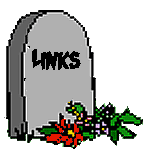 WEBSITES
The Poe Museum
The Edgar Allan Poe Society of Baltimore
The Poe Decoder
A Poe Webliography: Edgar Allan Poe on the Internet
An Educator's Guide to Edgar Allan Poe
You might also want to check out our Halloween webpage for additional scary seasonal selections.
Compiled and designed by Christina Crocker.

Contact our Reader Services Department at readers@eastmeadow.info.