Lunch 'N Books

SPRING 2023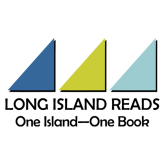 April 10, 2023 at 1:00 p.m.
A Speck In The Sea by John Aldridge and Anthony Sosinski
Moderator: Nancy Solomon, Director of Long Island Traditions
No Registration Needed
COPIES ARE AVAILABLE AT THE LIBRARY
The eBook version of A Speck In The Sea can be accessed through the Nassau Digital Doorway.


Discussion guide for A Speck In The Sea.
Click here for more information on Long Island Reads.
LUNCH 'N BOOKS ARCHIVE – If you would like to see a complete list of all of the books that we have discussed in our Lunch 'n Books series, please click on the link.
Contact our Reader Services Department at readers@eastmeadow.info.