Ongoing Programs – Winter 2018

MOTHER GOOSE TIME | TODDLER TIME | PRE-SCHOOL STORYTIME
PARENT/CHILD WORKSHOP | KINDERGARTEN STORYTIME
Parents or Caregivers are required to stay in the library
while children are in programs.
Please take a moment to read our Policy on Unattended Children.
REGISTRATION INFORMATION
Patrons can register another patron if they have that patron's library card. Caregivers with EMPL Library cards can register an out-of-district child that they care for with their library card and the child's proof of age. If you are wait-listed for a program, you will be contacted if space becomes available.
All registrations are limited to one class per day and one on-going program. All registrations begin at 9:00 a.m. unless otherwise noted. Programs are limited to 25 children unless otherwise noted. Programs may be canceled due to inadequate registration. Non-residents may inquire about availability one week prior to the program. If you have any questions about program guidelines such as age, grade or caregiver, call us first before arriving for a program. Our librarians are pleased to help you make your child's library experiences positive and happy!

**PLEASE NOTE** Library cards can now be issued to children of all ages.  Children must have an East Meadow Library card to register for programs. Most programs require prior registration. AFTER the first day of registration, patrons may sign up over the phone by calling (516) 794-2570, option 6.

---

MOTHER GOOSE TIME – 9 to 18 months with caregiver (no siblings)
An early literacy program that focuses on sharing language through songs, fingerplays,
and nursery rhymes. Registration begins Monday, September 17. Birthdate must be from 4/17 to 1/18.
 Mondays 10:00 a.m.: October 1, 15, 22, 29, November 5 & 19.
---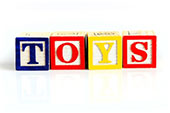 PARENT/CHILD WORKSHOP- 18 to 30 months with a caregiver
Free play, crafts and circle time! Early childhood specialists join us to address issues and answer questions.  Registration begins Friday, September 28. Birthdate must be from 4/16 to 4/17.  Limited to 12 families.
Fridays   9:15 OR 10:45 a.m.: October 12, 19, 26, November 2 & 9.
---
LITTLE LISTENERS- 18-36 months with caregiver no siblings
A program of stories, songs and fingerplays for children and their caregivers. Registration begins Thursday, August 2. Birthdate must be from 8/15 to 2/17. 
Thursdays 10:00 a.m.: August 16 & 23. 
---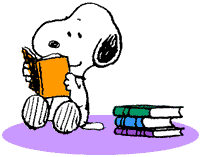 TODDLER TIME – 2½ to 3½ years with a caregiver
An introductory listening experience for toddlers, their caregivers and siblings with a program of simple stories, fingerplays, games and songs for both adult and child. This is one-on-one quality time with your toddler.  Registration begins Thursday, September 20. Birthdate must be from 4/15 to 4/16.
Thursdays 10:00 a.m.: October 4, 11, 18, 25, November 1 & 8.
---

PRE-SCHOOL STORYTIME – 3½ years to Not yet in K
Books, songs, fingerplays and other fun activities; creating lifelong learners who love to read.  Registration begins Tuesday, September 11. Birthdate must be on or before 3/15.
Tuesdays 10:00 a.m. OR 2:00 p.m: September 25, October 2, 9, 16, 23, 30, November 13 & 20.