Ready to Read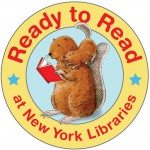 Ready to Read at New York Libraries is an initiative of the New York State Education Department designed to improve and expand the availability of high quality public library early learning services in local communities across the State.  Through this initiative, families and caregivers will be provided with the knowledge needed to prepare their young children for their school years ahead.
The priority component of Ready to Read at New York Libraries through 2019 is the Early Childhood Public Library Staff Development Program, a train-the-trainer program that will strengthen library staff skills to ensure that families and caregivers with young children receive the highest quality services at all of New York's 1,000 public library outlets. 
Early Literacy Resources

DayByDayNY is a website for young children and their families.  It is part of the New York State Library early literacy initiative Ready to Read at New York Libraries.  Companion Apple and Android apps available.
---

Access TumbleBook Library, brought to you by East Meadow Public Library.  A collection of talking picture books which teach young children the joys of reading in a format they'll enjoy.  Mobile device-friendly.
---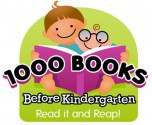 The concept is simple, the rewards are priceless.  Read a book, (any book) to your newborn, infant, or toddler.  The goal is to have read 1,000 books before your child starts kindergarten. This program is based on evidence that children who are read to from birth to five will be more prepared when learning to read.  After you reach 100 books, come in to the Children's room so we can record your progress and your child will receive a small prize. By reading to your child, they will enter Kindergarten with a rich background of literacy tools needed when they learn to read such as language, visual literacy and grammar.  Ongoing registration – Please visit the Children's Room.
---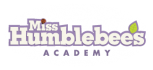 Miss Humblebee's Academy is an award-winning, online curriculum for children preschool through kindergarten.  The curriculum lays the foundation for a lifetime of learning success, providing strength in core subject areas: math, science and social studies, language and literacy, art, and music.  The curriculum is theme based and fully interactive with sound cues.